UI UX Design Course Details
UI UX Design and User Experience (UX) design are high-demand fields in the media and entertainment industry. The skills and knowledge you will gain at Arena Animation will be applicable to a wide variety of careers
You will learn current best practices and conventions in UI and UX, and apply them to create effective, compelling and navigation-friendly based experiences for website users on computers and mobiles.
Want to learn UI-UX Design from Scratch. Arena offers a comprehensive course that trains you on all aspects of user interface and user experience design to make you job ready. While UI design is about the look and feel of the website or app, UX design improves the overall experience of the users when they interact with the website or app. With Arena Animation's UI-UX Design course, you will learn end-to-end aspects of user interface and user experience design.
Course Highlights
Training in all aspects of UI/UX FROM SCRATCH
Exposure to industry interaction and workshops
Guidance to develop your professional portfolio & demo reel
Opportunity to be a part of industry visits & workshops
Guidance on regular projects
Placement assistance
Access to Onlinevarsity: Arena's exclusive web portal that adds to your classroom learning experience
Access to Creosouls: Share your creative portfolio with the world, get feedback from experts, find job opportunities and get hired.
Instant student loan facility to fund your studies at Arena, with real time loan eligibility check & instant approval confirmation.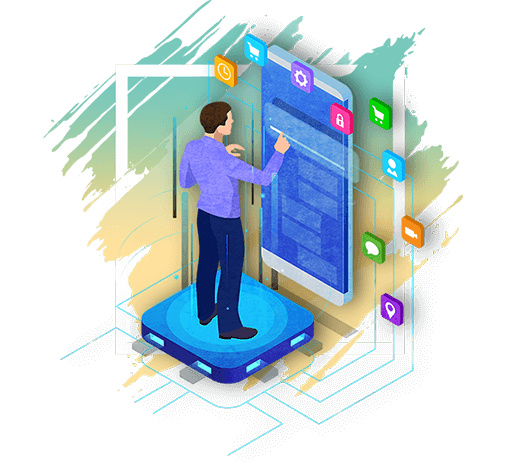 WHAT YOU'LL LEARN
Term 1
UX Design Overview
Basics of Usability
UXD Process and Workflow
UX Research Phase
UX Design Phase
Validation and Implementation Phase
UX Design Portfolio-1
Term 2
Elements of User Interface (UI) Design
Pillars of UI Design
Dashboards and Data Visualization
UI Design for Mobile Devices, Web and Software
Web Technology for UI Designers
Wireframing and Prototype for UI Design
Usability and Testing for UI Design
UI Design Portfolio
Career Options
HIGHLIGHTS
Design professionals produce designs, symbols, illustrations & photography for use in print & electronic publications and Internet publishing industries.
User Interface (UI) Designer
User Interface (UI) Designer
Product Designer
UX Designer
UX Tester
UI Developer
GET READY FOR THE CAREER

YOU WILLL LOVE